CANCELLED

- 2020 VISIONS - MEDIAN IRIS CONVENTION
APRIL 16-18, 2020
Oklahoma City, OK

On April 16-18, 2020, the Oklahoma Iris Society and the Median Iris Society will be hosting the "2020 Visions" Median Iris Convention in Oklahoma City, OK. The convention headquarters will be at the Holiday Inn and Suites Oklahoma City North, 6200 N. Robinson Ave, Oklahoma City, OK.
Convention gardens:
Hugh Stout Dancing Tree garden (master planting)
Dr. Warren Low garden
Will Rogers Garden Center
Cynthia Wade garden
Randy Moore garden
Convention Chair:
Randy Moore
405-361-1981
Email: rmoore6@hotmail.com

Guest Iris Chair:
Louise Carson
405-947-1710
Registration:
Registration is now open for the 2020 Median Iris Convention in Oklahoma City, OK, April 16-18th, 2020. Hotel registration is not included with convention registration; you must reserve your accommodations with our hotel, Holiday Inn and Suites OKC North (405-286-4777) and mention the Median Iris Convention rate of $99.
Please complete and send the registration form so that it is postmarked no later than March 16, 2020. Late registrations received after April 1 will be accepted if space is still available. Full registration includes Thursday Welcome Dinner, Friday night auction, Saturday Awards Banquet, convention book, and a two-day, five-garden tour with lunches and judges' training. We accept checks, and credit/debit cards. Checks please make payable to "Visions 2020 Convention". Send payment and registration form to RANDY MOORE, 4600 N Tulsa, Oklahoma City, Oklahoma 73112. (NOTE: New registrar.)
More information is available at the convention website. Join us for "2020 Visions!"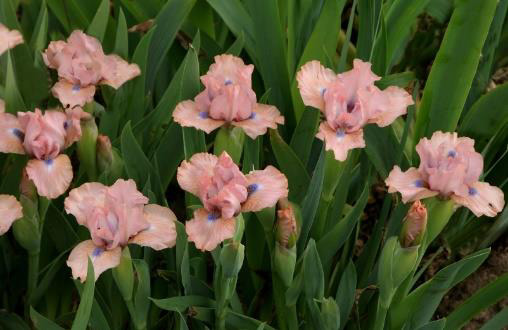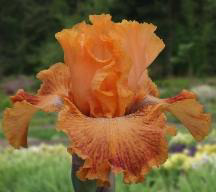 Previous Median Conventions:

Year
Convention Theme
Convention Host Location
2017
Median Iris Rule Supreme
Lafayette, IN
2011
Median Heaven
Oklahoma City, OK
2007
Prairie Gold
Lincoln, NE
2004
Medians Galore
(or Medians and More)
Portland, OR
2001
Median Odyssey
Boston, MA
1996
Median Fix
Portland, OR
1993
Median Spree
Oklahoma City, OK
1989
Median Muster
Boston, MA
Not to be forgotten was the AIS Convention in Detroit, MI in 1997 which became a "median convention" with 'Vavoom' winning the Cook Cup and 'Bangles' winning the President's Cup.